How We Do It
We create beautiful and aesthetically pleasing website designs, logos and branding, and social media graphics to ensure Generation Z is interacting with your business.
1. We analyze your business.
Using our research-based method, we analyze your current brand and content.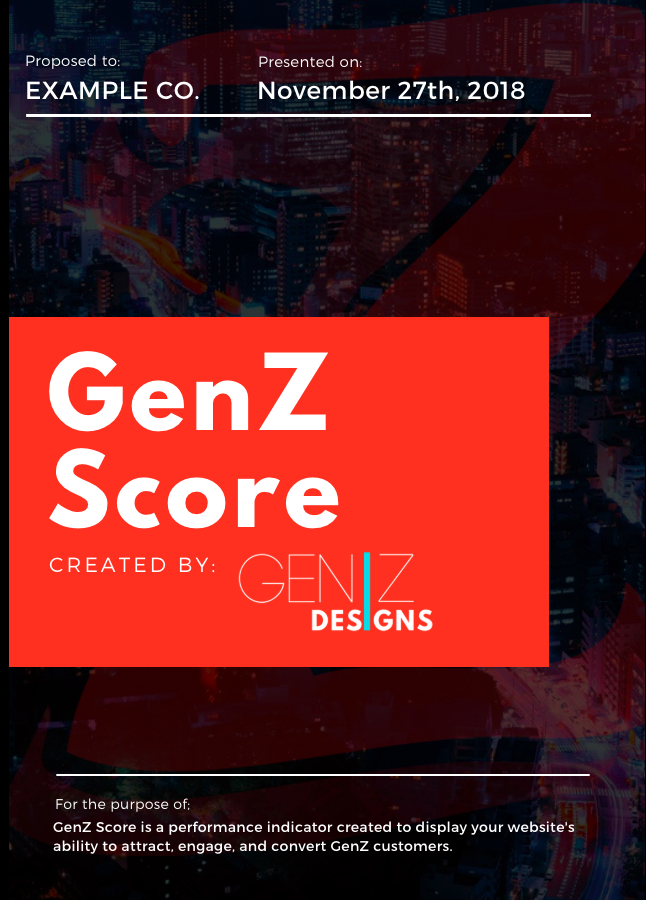 We provide your free GenZ Score report.
A 3-page sneak-peak at how you can improve your GenZ engagement. This 3-page preview includes an overall GenZ Score out of 100, three GenZ sub-scores, and 5 recommendations for improving your GenZ engagement.
3. You choose your next steps.
We offer the full GenZ Score Report and our design services to you, and help you choose the best course of action!